The last few months have been unusual for me as most of my days were spent in court, serving on a  jury for a lengthy trial. While I was open to the opportunity of serving my community, I have really missed the joy and creative process of helping my clients make their worlds more comfortable and beautiful. Although I have been a bit preoccupied, I always have my eye on the ever-changing, vibrant design world, and I'm seeing some trends that have been around for a while to start to fade away. Trends are always evolving and, in some cases, revolving! Check out our favorite predictions for the latest design trends for 2022 from our most trusted vendors and partners:
Bountiful Natural Materials and Textured Fabrics
Natural materials that create visual interest through texture and layers are not only eye-catching but create a cozy, welcoming environment. Richly textured fabrics such as Jute and mud cloth, paired with corduroy or crisp cotton help bring the outdoors in. These fabrics are easy to work with and look good on pillows, chairs, and ottomans. Positioning a Jute rug on top of a vintage rug with a classic design makes any living room or bedroom feel pulled together. Or switch out accent pillows on the sofa to a fabric with a different texture. For example, velvet and twill pillows on a corduroy sofa.
Neutral Palettes Paired with Sculptural Pieces
Muted color palettes are still on-trend, but colors are shifting from cool to warmer tones to create a softer environment. Everything from walls and flooring to fabric and furniture is making the shift to a cozier feel. This doesn't mean that you have to redo your home from top to bottom! Adding a few strong sculptural or mixed media art pieces creates visual and textural balance in a room. If it's time for a new sofa, consider one with curves, then pair it with wood-framed side chairs. Finishing details such as leather roping, rattan borders, or hammered metal add depth and a fresh contemporary feel.
Vintage Makes a Comeback
With increased awareness about how production impacts the environment, along with limited supplies of new items (see supply chain issues below), we are seeing a resurgence of vintage shopping and more upcycling projects. Upgrading used furniture is going through a revival. Many older sofas and chairs are well constructed, and reupholstering will revive them for years to come. Wooden tables, chairs, and dressers can be stained or painted in fresh contemporary colors that add personality to any dining room or bedroom. If you inherited some old furniture, think twice before donating it to the local thrift shop, or check out some of the great online marketplaces for unique finds.
Supply Chain Issues
Clearly, the supply chain issues aren't a "design trend", but it is worth mentioning since it affects home purchases as much as any other product. Many times, we have set out on the fun adventure of purchasing furniture, cabinetry, or accessories for clients only to find out that the piece has been discontinued or they aren't going to be restocked. And items that are still "available" have extremely long wait times. These delays not only cause a lack of product but also higher costs for materials and shipping. Each of these issues can throw a wrench in new and existing remodeling or refurnishing projects. If you are planning a major home project, it's always crucial to set clear and realistic expectations at the very beginning, but even more so now. Knowing that your finished room will likely take even longer and cost a bit more than originally anticipated will help save frustration in the long run.
Ways to Work Around Supply Chain Problems
Although we don't have direct control over this issue or the ability to solve it, we are always looking for proactive ways to bring comfort and joy to our clients. Now more than ever, we are working with local artisans, craftsmen, and vendors. We are very fortunate to live in an area where we have incredibly creative and talented artists in our backyard. One of our goals at KHD is to bring harmony to a home and find solutions when things don't work out as they should. We have built relationships with exceptional partners in the area who can build custom pieces that are heirloom quality while reducing the overall timeframe. Life always presents challenges – Interior Design is no exception – and we work hard to find solutions to keep your project moving forward! And if you'd like to find out how to incorporate the latest interior design trend for 2022 into your home design – feel free to contact me.
I hope each and every one of you has a safe, comfortable, and cozy holiday season. From our home to yours!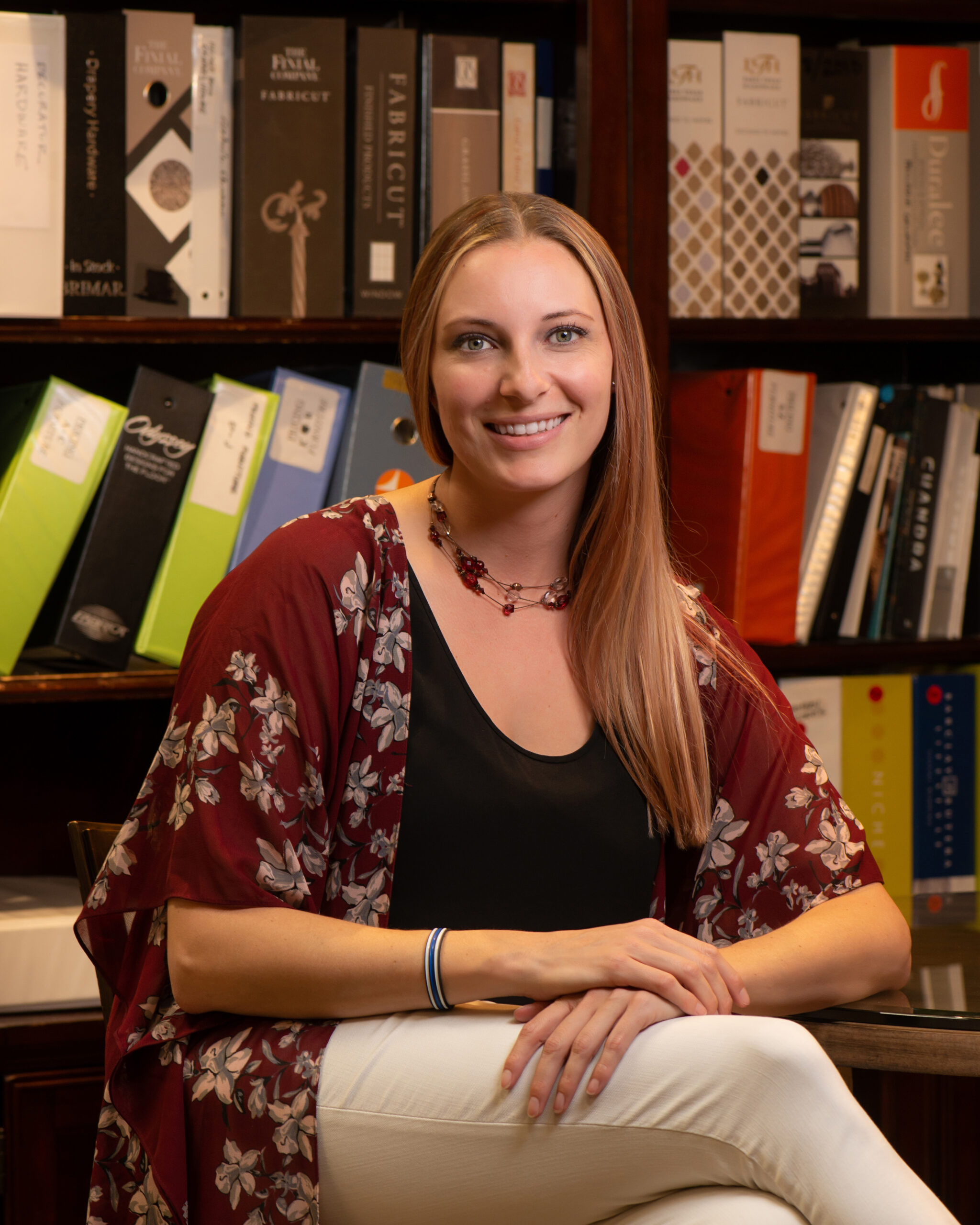 Kelsey Herrick is the founder and lead designer for her company Kelsey Herrick Design, LLC. Kelsey is passionate about using her experience as a  interior designer to create a space you love. Kelsey is known for her creative utilization of space, use of rich colors and textures, and problem solving skills. Contact Kelsey Herrick to learn more.