Greetings friends! I've covered many topics in our newsletters so far (to read more, check out our past newsletters here), and I'm excited to cover an area that is very near and dear to my heart – Benefits of using an Interior Designer – and how we save you time and money along the way.
When people ask why they should utilize an Interior Designer – I give them three major reasons: Knowledge, Resources and Contacts. Our goal is to have the design exceed your expectations!
Knowledge. We have vast education and experience in this field, and can ensure you have the best functionality of your space.  We consider every detail of the design, and not just the aesthetics. It is very tempting to go it alone, however a designer has had years of experience in ensuring you choose quality materials, and finding them at a reasonable price. For example, you might think the same quality flooring is available at Home Depot that you originally saw at a specialty flooring store. While it may look similar, a professional can tell several important differences, such as wear layer, the number of veneers or finish coats – all of which affect quality (and price). An inferior floor means scratches will happen frequently and be extremely visible – and not last as long. This is an example where a designer can save you from making a costly mistake.
Additionally, your space won't look "cookie cutter" – it will be a reflection of your personality and truly special to your space.
Resources. Some of our clients have come to us after they've started a project – the space has been demolished, or they've already picked out some of the materials but realize they aren't sure how to ensure they have the best layout and incorporate finishing touches to make a space more attractive. Perhaps the tile/plumbing fixtures are now backordered for months and they need to find an alternative ASAP.  Sometimes it's as simple as paint colors for a house to make it feel cohesive, or fabric finishes.
While it's always ideal to start working with a Designer before you begin a project, we have access to resources and materials that aren't available directly to the public. It allows more customization for you, and allows us to take the responsibility for ordering, delivery, warranty service and more. We can ensure we find the right item for you. Our goal is to make it as streamlined and efficient as can be – regardless of where you are in the process.
Contacts. Typically you get what you pay for – if you're going to go through the trouble of a remodel, you want to make sure you source reputable experts in their respective fields.  Or their contactor/plumber/electrician/tile person hasn't finished the job and they don't know when they will be back to complete the work. This happens more than you would think.
We have a wide network of references and relationships with home improvement professionals in various fields to manage your project and help to ensure things are done correctly and in line with your budget. This helps you save time and money searching for the various individuals necessary to see a project through from start to finish!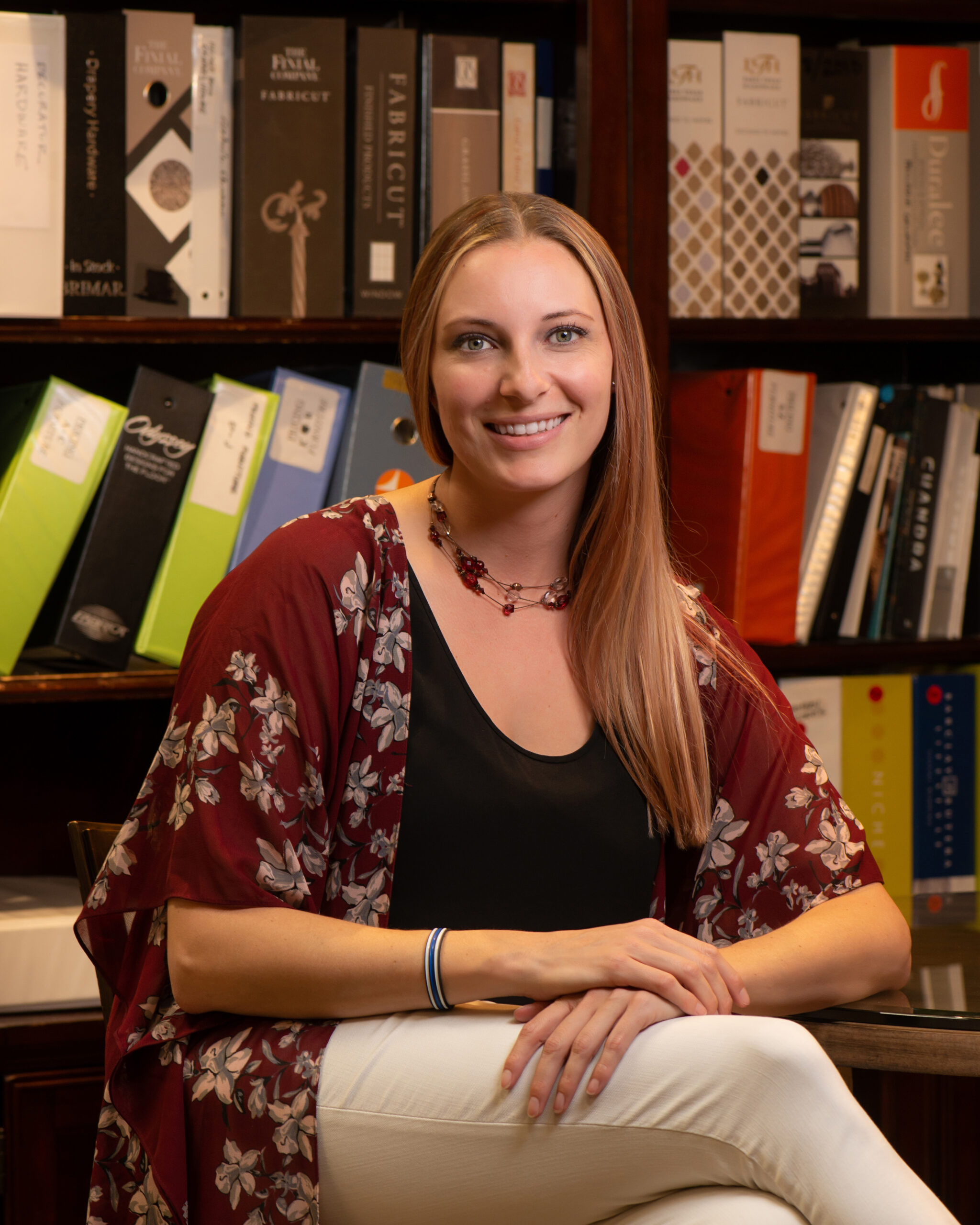 Kelsey Herrick is the founder and lead designer for her company Kelsey Herrick Design, LLC. Kelsey is passionate about using her experience as a  interior designer to create a space you love. Kelsey is known for her creative utilization of space, use of rich colors and textures, and problem solving skills. Contact Kelsey Herrick to learn more.