About Kelsey Herrick
Interior Designer
Kelsey Herrick Design LLC brings a fresh look to residential interiors with her personal approach to interior design. Her process is the same for every client, but the outcomes always differ. She designs for the individual, while finding the common ground between couples, and includes the home's influence as well. All these factors added together create a personal design that brings harmony to the home. This is how each project looks and feels uniquely different, while nurturing and honoring those individuals who call that space home.
Starting with her first jobs in retail, Kelsey focused on interior décor, furnishings, and organization. She worked at Bed Bath and Beyond as a window treatment specialist, she was a senior associate at Home Fabrics and Rugs, and worked at The Container Store as a closet designer for nearly 8 ½ years.
While she was working at The Container Store and finishing her degree at SF state, she started her internship with Kristina Wolf Design. After her internship hours were completed, she was hired on as a designer and worked side-by-side with Kristina for the next 6 ½ years. Kristina and Kelsey were quite the design duo and enjoyed designing beautiful interior and exterior residential and commercial spaces across the Bay Area and out of state too! They attended Market in Las Vegas, and made many lasting relationships with their clients and vendors. They built a great friendship and bond that is still an important part of their lives today.
After Kristina decided to retire, Kelsey was introduced to a co-op through another designer she started working with. About a year later Kelsey followed her heart and decided to start a design company of her own. In February 2019, Kelsey Herrick Design LLC became official, and she has loved every step of this new business and new life chapter. In addition to her own clients, she has ongoing partnerships with other contractors and designers to provide beautiful designs and material selections for additional projects across the Bay Area.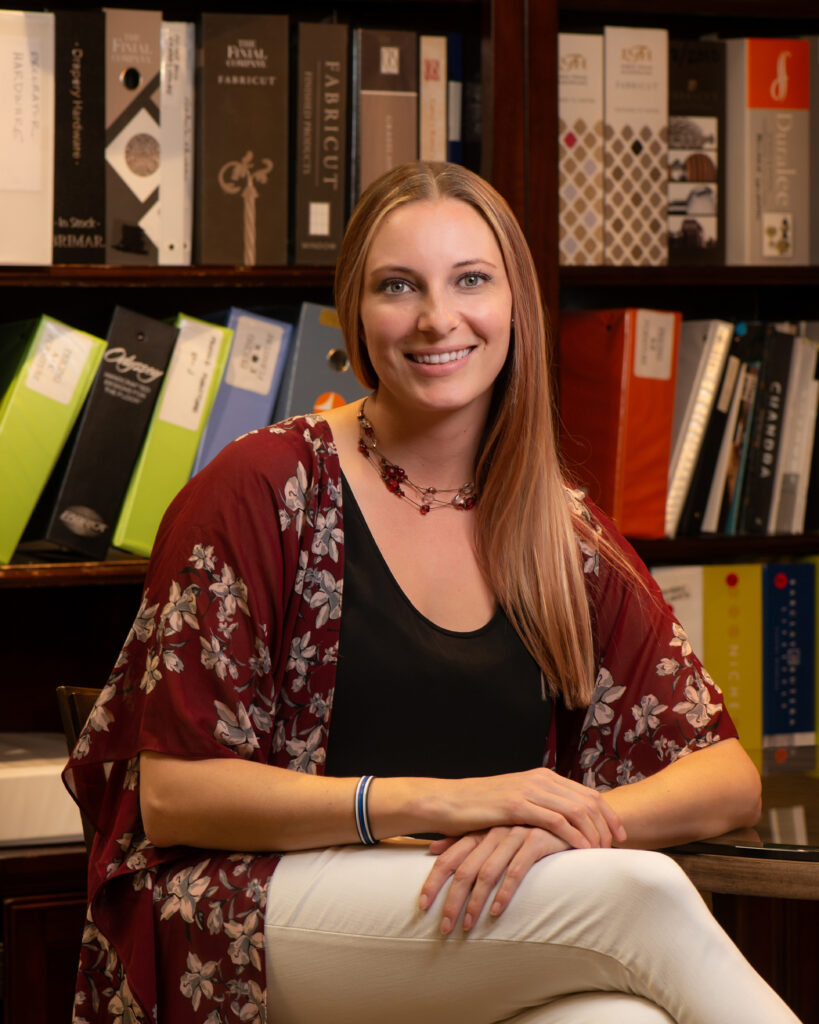 As someone who was mentored by an excellent Interior Designer herself, Kelsey knew she couldn't realize her vision as a successful small business owner without the support of a great team. Meet her design assistant Megan.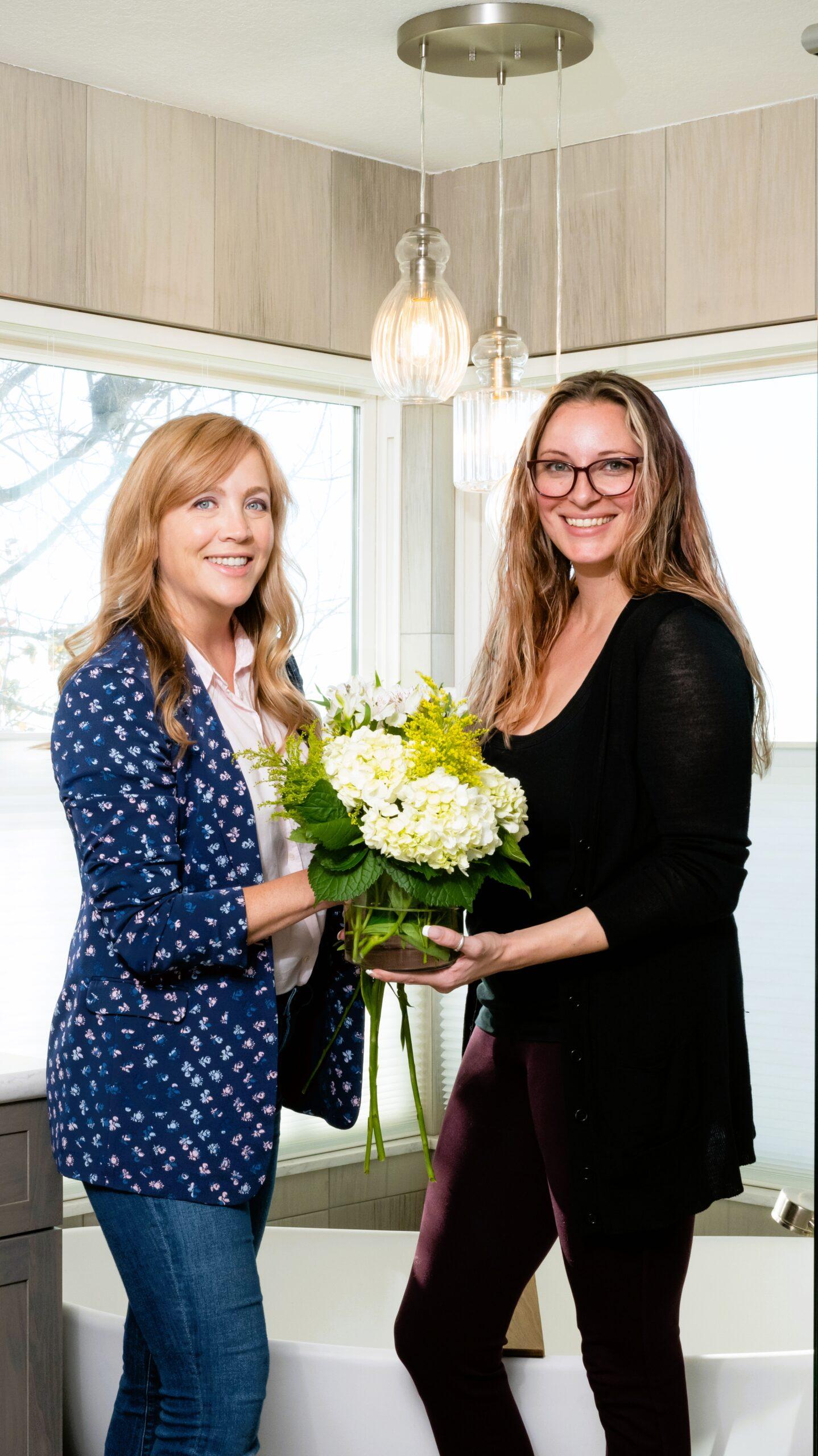 Megan Crosby  – 

Design Assistant
After a successful career in the Financial Services Industry, Megan decided to pursue a career in Interior Design. Currently, she is enrolled in the Architecture & Interior Design program at UCLA Extension. Being a mom has given her a deep appreciation for a space that is not only well-thought-out, but also effortlessly appealing. She is responsible for helping source products, conducting research, communicating with clients throughout the design process, and working with contractors and vendors to ensure projects go smoothly.
Kelsey Herrick Professional Experience
Kelsey has a formal degree in Interior Design, extensive experience with several new construction projects and whole home remodels. She has participated in dozens of bathroom and kitchen remodels, in addition to countless refurnishing projects throughout the Bay Area.
Kelsey Herrick Design
2019 – Present
Walnut Creek, California
Kristina Wolf Design
2013-2019
Berkeley, California
Bachelor of Science in Interior Design
San Francisco State University
San Francisco, California
What People Are Saying about Kelsey
The best compliment Kelsey Herrick can receive is your positive review or your referral. Please click here and choose the drop-down option you'd like on our contact form, to leave your feedback or refer a friend.
Kelsey has a keen eye for design. Often clients see the "big picture" of what they want but miss all the small details that go into that design. Kelsey catches all the little details and provides fantastic guidance along the way to make her clients' dreams a reality.
We used Kelsey Herrick Design LLC to refurbish our master bedroom. Our goal was to give our space the feel of a personal retreat. Kelsey and her team were great to work with. She welcomed our ideas and included us in the design process. Kelsey designed the room layout, then recommended furniture, lighting, art and accessories to create the look we wanted. Kelsey was very organized and professional. The deliveries and installation work were well-coordinated. We love our new bedroom!
Kelsey's former employer, who had retired, recommended her when I sought professional advice and assistance in a master bathroom remodel and flooring replacement. We ultimately remodeled our den, as well. Kelsey helped us define our style preferences and needs for the rooms needing updating. Then she assembled a team of professionals to make it happen, providing expert guidance in design, finishes and connecting us with vendors. She did everything with patience and good humor. We love our remodel and know that we could not have done it without her.
Kelsey is a delightful person who also works magic. Whether helping me find the perfect dining room table and chairs or knowing I could design the perfect rug to exactly match my furniture and fit into my room, Kelsey is a design magician.
Kelsey is truly a joy to work with.  She is patient and meticulous and recommended a variety of pieces that fit our taste and the practical needs of our life.  Her suggestions are timeless and we look forward to enjoying our awesome design for many years to come!
I had an outstanding and easy experience working with Kelsey Herrick on a bathroom project. The experience from beginning to end was seamless. Kelsey was professional and efficient as she prepared the drawings for the contractor and continued to work closely with him throughout.
I saved a lot of time having her support and expert knowledge when selecting materials and she was also very detailed in facilitating the process from ordering material to installation. Lastly, no question was off-limits, she responded enthusiastically to each and everyone, and if she didn't have an answer she facilitated helping me get it. I highly recommend Kelsey Herrick Design for your project!
I have had the pleasure of working closely with Kelsey Herrick on several projects.  I find her to be extremely knowledgeable within her subject of expertise as well as skilled at navigating the challenges of big projects.  Kelsey meets challenges head on and tenaciously works to bring value to her clients, whom she holds in high regard.
I would encourage anyone who is fortunate enough to have the opportunity to work with Kelsey to take advantage of that opportunity.  In addition to being knowledgeable, creative and tenacious, she is pleasant to work with and she brings out the best in others.
East Bay Times: Best of the East Bay 2020 & 2021
Kelsey Herrick Design, LLC was named Runner Up in Interior Design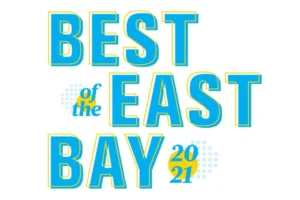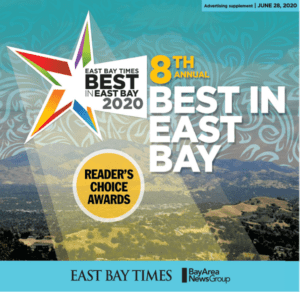 Professional Organizations