Welcome to Part II of Working with Kelsey Herrick Design LLC. Last month we talked about how we get to know our clients and how we begin working with them. If you missed it, click here. Getting to know our clients and seeing what they want and need from the space is a crucial beginning step. Now we will continue to part II, where the project really starts to take shape!
Once the initial steps have been completed, and we have an idea of what is important both functionally and aesthetically, we will begin by planning the overall layout of the space. We typically show the client a few different ways to layout the project area, so they can decide which is the best option for them. We then share materials and specific products that were selected, based on what we learned from their design exercise. Again, there will be several different material/product recommendations, so we will have multiple options and samples to show the clients a few different avenues. We then build the space- aesthetically speaking, with the different samples, finishes, fabrics, design options, etc. to create our palette of material selections. This will visually give the clients a better idea of what the overall design will look and feel like.
Once the materials are selected, we work with our vendors to get everything quantified and priced out. This also includes getting the lead time for all of the selected materials and products before we place the orders with our vendors. We double-check everything to ensure accuracy and track the orders through production, shipping, and delivery to our receiver.
For construction projects, the contractor will determine when to pick up or have materials delivered, based on the current status of the project. For refurnishing projects, we like our clients to be surprised with the final result, so we will ask them to be out of the room (or out of the house) while the new furniture is brought in and placed. Ideally, we can stage the home in one visit, however, with delays this might need to be done over time. After the furniture is placed in its new home, we go to work to finalize the area with some final tweaks and touches. Then we invite our clients to walk into the room and see the finished project for the first time. We love to see their reaction when they're in a completed space that reflects their tastes.
If you are interested in transforming your home to make it more functional, reflect your inner voice, and harmonize with your home, please feel free to reach out for a consultation with Kelsey Herrick Design LLC.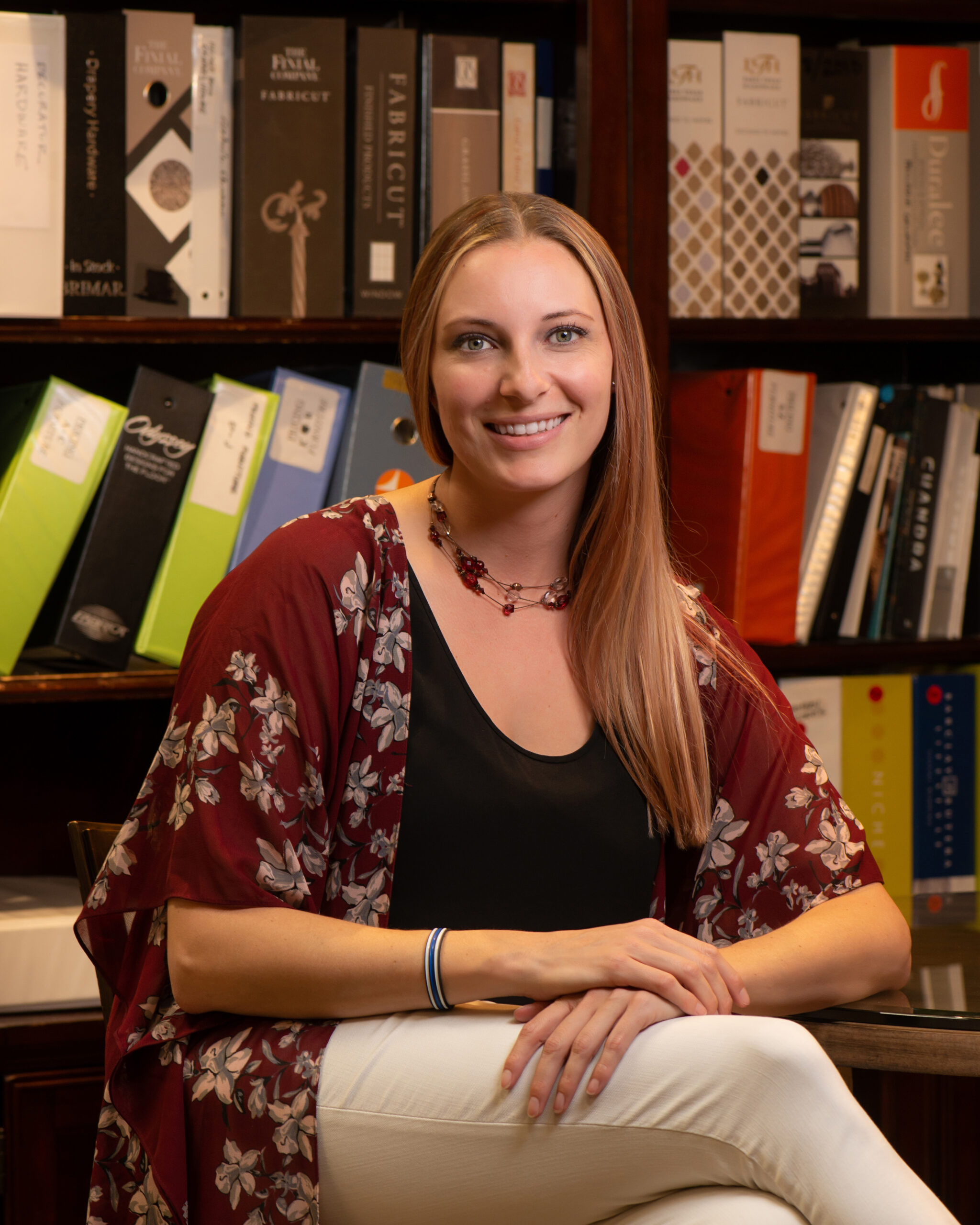 Kelsey Herrick is the founder and lead designer for her company Kelsey Herrick Design, LLC. Kelsey is passionate about using her experience as a  interior designer to create a space you love. Kelsey is known for her creative utilization of space, use of rich colors and textures, and problem solving skills. Contact Kelsey Herrick to learn more.